.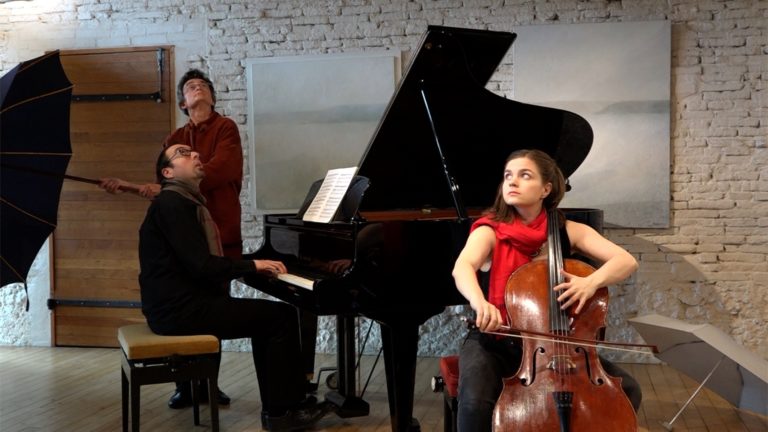 CELLO KIDS is an image library for budding cellists, teachers and music lovers.
Discover jewels from the cello teaching repertoire for free access on YouTube.
First steps to take off !

INTERVIEW by Marie-Paule MILONE – MP
VA : Valérie AIMARD and AZ : Antonina ZHARAVA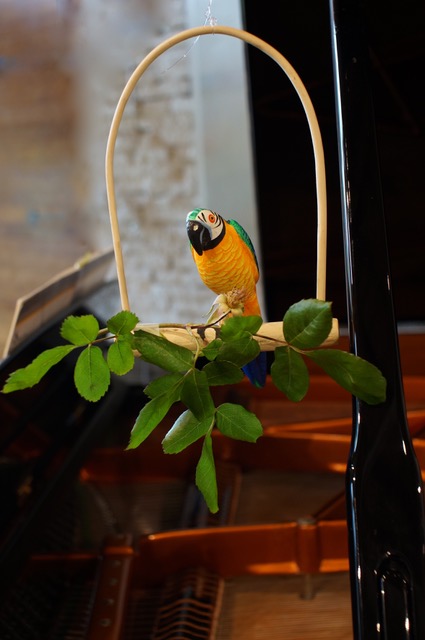 THE ORIGINS
MP How did you come up with this great idea to create "Cello Kids"?
VA The idea arose on October 1, 2018, the date had an impact on us ! The idea had been germinating for awhile. We have known each other for a very long time. For more than fifteen years Cédric has accompanied my class at the Conservatoire Maurice Ravel in Paris where Antonina has been a teacher since 2013. Before that, I had her as a student in the Pedagogy class of the CNSM. During her interview for the entrance exam, I was immediately intrigued by her spirit, her educational vision; I loved having her as a student, she taught me many things. Then we became colleagues in the same conservatory.
Initially, we created "Cellissimo !!!", an ensemble for 2 cellos and piano. Our repertoire included the 5 pieces by Chostakovitch, the Menotti Suite, and transcriptions of opera duets.
MP Whose idea was it?
AZ I had this in mind for a few years. Today students are very keen on what you can listen to on YouTube. The teaching repertoire used in France is not very well represented except for a few student auditions, unlike the Suzuki method for example. At first I started recording videos privately for my students. When we talked about it with Valérie it suddenly took on considerable proportions!!
MP So your desire to play together goes back some time?
VA Exactly. In our rehearsals, we enjoyed talking about all kinds of things: painting, literature, legendary recordings, anecdotes and by association of ideas it started pfffh… !! At the end of each rehearsal, I said "it's funny when the three of us are together, there's something creative, don't you think?"
In the conservatory, we are in constant contact and we discuss a lot with Antonina about pedagogy, everything that exists on the Web for cello. It's very stimulating to have such a person to brainstorm with.
CELLO KIDS
MP Can you tell us about Cello Kids?
VA CELLO KIDS is a YouTube channel dedicated to the cello teaching repertoire. We have recorded in video a multitude of pieces available for free access on the Net, intended for students, teachers, amateur musicians and music lovers.
AZ The original idea was to record pieces Grade 1 to 5 with piano, the essentials, the pieces imposed in the exams and also rarer pieces that deserve to be heard for their musical quality. Valérie has an incredible knowledge of the repertoire and for my part I wish to introduce the richness of Russian and Eastern school pieces, less known in France.
VA I've always loved the repertoire, always bought lots of scores. To sight read, learn new works, is all part of teaching. I renew much of what I use, the years of experience are irreplaceable for such a knowledge of the repertoire.
I watch You Tube a lot to listen to historic concerts, watch masterclasses, interviews with musicians. Finally all these ideas, all this experience came together to create "Cello Kids".
When we are all three together, there is a spirit that is created, 1 + 1 + 1 = « Cello Kids".
THE REPERTOIRE
MP How was the choice of repertoire made?
VA I think the first time we saw each other to talk about the project, we made a list of 50 pieces, instantly. These are only works that we enjoy playing, I think it will come across.
MP Have you approached contemporary music?
VA Yes, we tried to avoid being consonant all the time! With Markovitch, Papp, Martinu …
If you give a contemporary piece for the first time to a student after 8 years, it is certain that he will find it weird and will say "I don't like contemporary music"! If we start early the students will get used to it and it's extremely pleasant.
MP In the beginning, you concentrated on the first years, are you thinking of the following years?
VA The initial idea was to concentrate on the first four years. As the feedback is very positive and our colleagues have encouraged us a lot, we really wanted to continue. We have just recorded around sixty pieces from the Grade 5 to 8! The pieces become more difficult, recording in one take make things more difficult for us!
There will also be studies: Lee, Mainardi, Kabalewski…,not all (!) a selection, baroque Sonatas with 2 cellos, with basso continuo as originally composed, contemporary pieces.
MP How can one access the score of these pieces that you make everyone want to play?
VA If we think of buying scores in France, everyone thinks … the « Flute de Pan », the music shop on « Rue de Rome » ! We had the idea to contact them, they responded with enthusiasm. Every pieces we have recorded has a link on their website.
One of the pitfalls is that we recorded only one version of each piece. For generations of young cellists, it will be our version of a piece with such accessories which is indelible. In no way de we want these versions to be THE reference in terms of the choice of tempi, fingering, bowing, character, but rather one possibility among others.
MP This is the problem of all recordings…
VA Yes, but there are many pieces where, for the moment there is ONLY our version.
For example the « Spanish Serenade » by Ronchini… .. my version is the only one on the Internet !!!